New Year, Two New Managing Directors!

Just Mortgages has kick started the New Year with two Managing Director promotions!
The new Managing Directors will oversee the growth of their designated areas, while closely working with their Estate Agency colleagues.
Tommy Taylor will be the new Managing Director for Just Mortgages South and Duncan Jones the new Managing Director for Just Mortgages North, Midlands & Wales.
The promotion will allow each adviser in the business the opportunity to receive a high level of coaching and support needed to reach their full potential, while providing outstanding customer service to all clients
This restructure is set to enable more and more mortgage advisers to join Just Mortgages and continue to provide excellent financial services to their clients, while maintaining the emphasis on training and support to all advisers.
Duncan Jones says: "This is a huge opportunity for the growth of Just Mortgages and everyone within it. The new structure will enable Tommy and I to really focus on the growth of our divisions and the Company as a whole.
As we have grown, we have not only seen an increase in the number of clients, but also a huge rise in the number of mortgage advisers who want to join Just Mortgages. The new structure enables us to take on more advisers while also providing them with the high level of training, mentoring and career progression that Just Mortgages is renowned for."
Tommy Taylor says: "This is more than just a restructure, it positions Just Mortgages, and all who work within it, for the next stage of growth; a growth that will take us from being a Mortgage and Protection business to a true Financial Services business.
At the same time, we can offer progression opportunities for mortgage advisers at all levels, from those just starting in the industry, to those who want to progress their careers into a different type of advice, or even become self-employed."            
A huge congratulations to Tommy Taylor and Duncan Jones who are part of this exciting new chapter for Just Mortgag
es!
Advisers who are looking to join our leading broker firm - Just Mortgages, can get in touch with the team by visiting: https://www.justmortgages.co.uk/about-us/careers/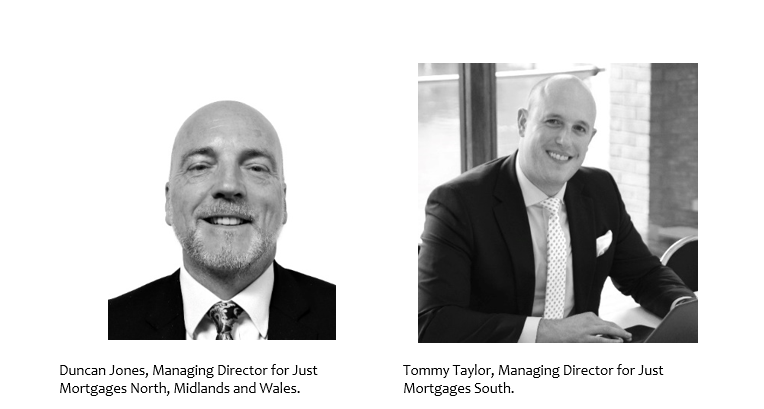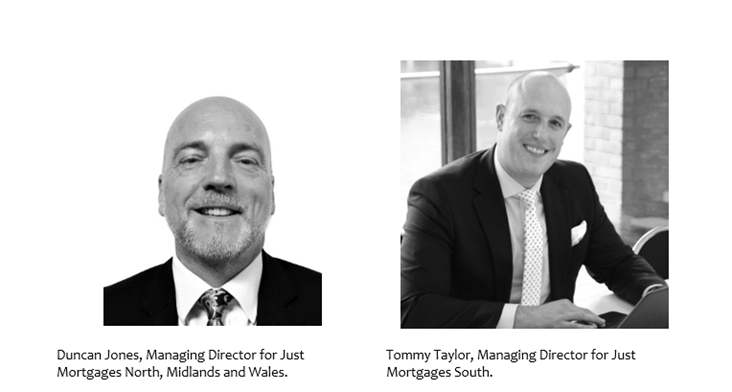 Our experienced Just Mortgages Advisers are based across the UK. Book an appointment to discuss your options.